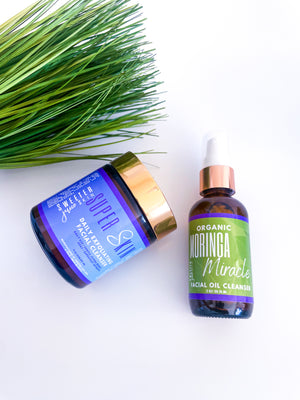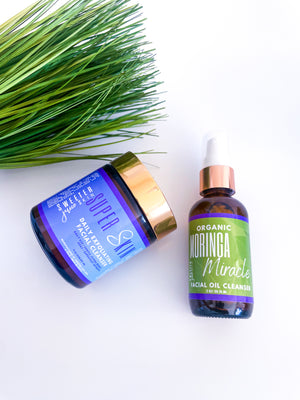 Double Cleanse Your Way to
Step 1: Oil Cleanser Step 2: Gentle Dual Exfoliating Cleanser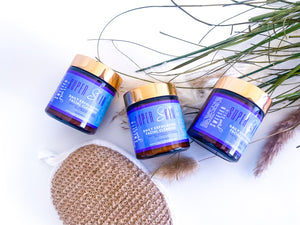 Revitalize Your Radiance with SuperSkin
Experience the Power of Gentle Dual Exfoliation for a Glowing Complexion
HOLISTIC SKINCARE
FOR INNER + OUTER BEAUTY
by Aesthetician Wifey + Doctor Hubby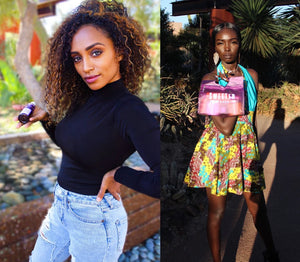 Here's Your Chance to Become
Sweeter Juice Skin Ambassador
WIN Free Product, Get Your Own Promo Code, Make Money on Sales and much more!
Double Cleanse - Easy as 1, 2
AS SEEN IN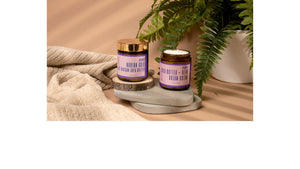 EAST MEETS WEST AFRICAN SHEA BUTTERS
GET NUBIAN GOLD + DREAM CREAM
INTRODUCING
THE FOUNDERS
Sweeter Juice Skin is led by Olunife Ofomata, an aesthetician and makeup artist for over 14 years and her husband, Dr. Johnson Ofomata, a medical doctor who has studied plant extracts' skin benefits. Together they are reimagining skincare to focus on a holistic and synergistic approach; beauty for the inner and outer self, just like their ancestors did it. Sweeter Juice Skin is pro-farmer, pro-melanin, and pro-planet. So good for within, you can't skin without!
HOLISTIC SKINCARE FOR INNER + OUTER BEAUTY
Sweeter Juice Skin is a holistic skincare brand for inner and outer beauty. Our products are NUTRIENT RICH + Probiotic + ANCIENT SUPERFOOD ingestible and TOPICAL solutions for skin + gut health.Our first of its kind Inner + Outer Beauty Systems, or Rituals, combine the synergy of identical
super star ingredients in both our inner and outer beauty products within each system for maximum benefits and results. Sweeter Juice Skin is the first brand to
offer matching ingredient inner and outer beauty sets for optimal skin health and wellness, and our offerings are only growing!
Holistic Approach to Inner + Outer Beauty
Sweeter Juice Skin Founders, expert aesthetician Olunife Ofomata and her medical doctor husband Dr. Johnson Ofomata share a strong passion for researching ancestral ingredients that bridge the gap between inner and outer beauty and share a like-minded goal to provide the edge in developing products that use optimal ingredients backed by science to provide effective solutions for their clients.
Ingredient Origin + Sourcing Matters
Sweeter Juice Skin is dedicated to using the highest quality ingredients, Clean, Vegan Ingredients and ensuring that all of our ingredients are Sustainably & Ethically Sourced. We highlight the origins of our key ingredients in our Sweeter Scorecard, skincare ingredient's official scorecard while also listing off their benefits.
Innovative Skincare for Diverse Skin tones
Sweeter Juice Skin is pioneering the advancement of effective + innovative products formulated with ancient indigenous ingredients backed by clinical research on diverse skin tones. We have unique and innovative skincare formulations that actually work.
We believe our skin is a gift from God and we should treat it as such.  
The Advocates
Olunife and Dr. Johnson Ofomata advocate for the forgotten farmer - They have seen first hand what the lack of support and equitable pay does to farmers. So this skincare couple advocates for farmers to go from fair trade to abundance.
So good for within, you can't skin without!